★
Mobiata News: Today We're Launching Our Newest App – FlightTrack Free!
Today, we're launching our newest app, FlightTrack Free, on both the iOS and Android platforms. We completely redesigned the flight tracking experience into an incredibly simple design. It's a beautiful version of our FlightTrack app – the top-grossing travel app of all time - that is totally rethought and FREE!
Details about the app:
Simple, intuitive interface that combines flight details and flight maps
Real-time departure and arrival info, delays and gate numbers

Beautiful, zoomable maps with satellite imagery

Covers more than 16,000 airports worldwide
Full international flight coverage with 1,400 airlines
Search and track one flight at a time

Completely ad free
"With FlightTrack Free, we've totally rethought our signature app and arrived at the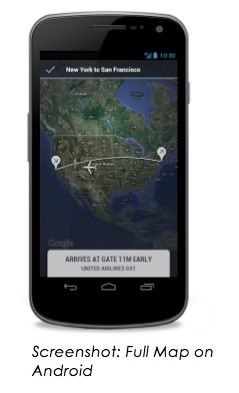 simplest and most beautiful flight tracking experience we've ever seen," said Ben Kazez, GM and founder of Mobiata. "For years, FlightTrack has been the app of choice for pro travelers, and we're incredibly excited to make it available to a far wider audience with FlightTrack Free."
FlightTrack Free is available for immediate download here for iOS devices and here for Android devices. 
We're very excited about FlightTrack Free and can't wait to hear what you think about it – tweet us or leave us a comment here or on our Facebook Page.
Tags: Mobiata FlightTrack FlightTrack Free App Launch